The City of Zagreb is the owner of the collection that the Klovićevi Dvori Gallery manages according to a contract signed on 29 April 2005. The collection is called the COLLECTION OF ARTWORKS BY THE ACADEMY PAINTER JOSIP CRNOBORI
On 18 December 1998 Josip Crnobori (1907-2005), academy painter from Zagreb, donated ninety-one of his artworks to the City of Zagreb (54 oils on canvas or masonite and 37 drawings, sketches and studies).
Most of the works were made during the many years he spent abroad, in Argentina and in the United States of America, but the collection also has several fine works painted in Croatia between 1937 and 1944, of Zagreb views and portraits of important Zagrebians.
The Klovićevi Dvori Gallery manages the collection and occasionally shows it in Croatian and foreign galleries. The collection is open to the professional public by arrangement. Visits may be announced to the curator of the collection Koraljka Jurčec Kos, MA, tel. 01 4851926 or 01 4852115.

Josip Crnobori - portraits (2,4 Mb)

Josip Crnobori - drawings (2,3 Mb)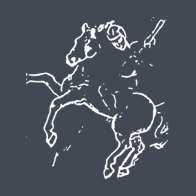 Home page | About collection | Collection | About Josip Crnobori